Illovo Sugar Africa - Sustainability
"A SUCCESSFUL,
SUSTAINABLE AFRICAN BUSINESS

IS ONE THAT EVOLVES ALONGSIDE ITS HOST MARKETS."
GAVIN DALGLEISH
ILLOVO SUGAR AFRICA
CHIEF EXECUTIVE OFFICER
We serve and meet the dynamic needs of our consumers, customers, and stakeholders within Illovo's Thriving African Community. Illovo's purpose is integral to who we are as a business and everything we do, and underpins our corporate positioning. Thriving Community is made up of 4 distinct pillars, each describing a unique aspect of our business and purpose:
SUGAR MARKET LEADER
Collectively represents the African melting pot of vibrant markets across the continent where we, together with the agricultural produce and manufactured goods derived from our Thriving Community, consistently serve our customers and consumers quality products in the format they require and at the price they can afford.
COMMUNITY CONNECTED
Collaborative and cooperative stimulation of economic activity, hand-in-hand with the people, civic structures, and the governments of our local communities, strengthens the growth and development of African nations.
QUALITY & VALUE DRIVEN INDUSTRY
Building on our 125-year success in sugar and downstream product manufacture on the African continent, while actively encouraging innovative commercial community opportunities aligned to our core expertise, is a powerful combination invited by Africa's governments to unlock national growth in the countries in which our businesses operate.
SUSTAINABLE AGRICULTURE
Creating value from local agricultural resources in a responsible, sustainable manner provides the opportunity for multiple stakeholders to share in the beneficial outcomes of commercially orientated community projects. Through Illovo's transfer of knowledge and its ability to facilitate community access to scarce resources, sugar cane becomes one of many agricultural crops contributing to rural economic growth.
OUR AMBITION IS TO
CREATE ECONOMIC
SHARED-VALUE
WHERE WE OPERATE
PROFITABLY

RESPONSIBLY

MORE SUSTAINABLY
As a major African diversified sugar Group on the continent, we recognise our responsibility to play a leading role in the fight against climate change and commit to reducing by 30% both our carbon emissions and water usage by 2030.
The Group's Thriving Community Purpose provides the pillars on which our sustainability imperatives rest.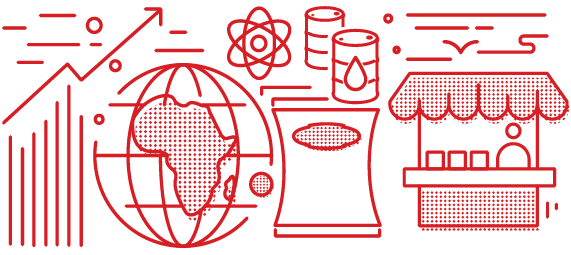 Key focus areas:
Consumer and customer-centric
Safe & quality products
Financial sustainability
Strong governance
Ethical supply chains
Licence to operate
The Group's total economic impact across six countries was estimated at R28.6 BILLION in 2020/21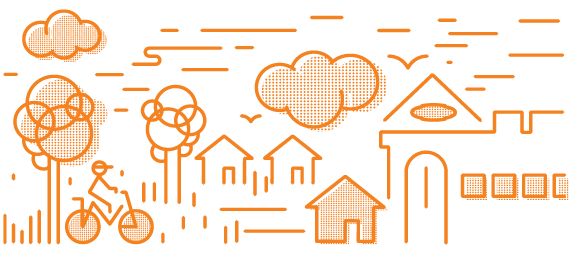 Key focus areas:
Human rights
Local social & economic development
Community upliftment / social inclusion
Local sourcing & enterprise development
Workplace and community health & safety
Workforce diversity and inclusion / quality of work / employee engagement
In 2020/21, we created 44 273 jobs supporting the livelihoods of 435 652 people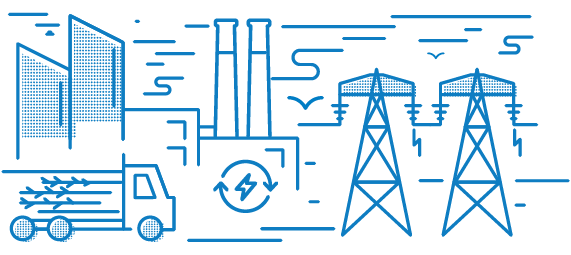 QUALITY & VALUE-DRIVEN INDUSTRY
Key Focus areas:
Carbon emissions reduction
Clean energy production
Plant energy efficiency / optimisation
Inclusive / local supply chains
Plastics
Waste water & effluent quality management
We generated 723 560 MWh of electricity from renewable resources in 2020/21, comprising 91% of our annual total energy needs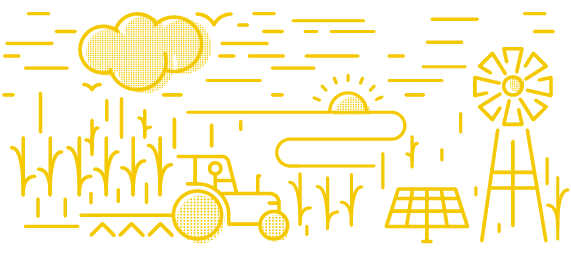 MEASURING
OUR SOCIAL AND
ENVIRONMENTAL
IMPACTS

In a series of three independent impact assessments over the past 10 years, we've recently shared the results of the latest study analysing our socio-economic and environmental impacts across the Illovo Sugar Africa group, during the financial year to August 2021. All three assessments were conducted by Corporate Citizenship part of SLR. A primary finding was that the Group's total economic direct, indirect and induced impact has been estimated at R28.6 BILLION.
Download the reports here...
ABF - 2023 RESPONSIBILITY REPORT
"We remain committed to doing the right thing for the long-term and to taking action now."
GEORGE WESTON
Chief Executive, Associated British Foods plc